< season 11
season 13 >
Programme of Concerts
Season 12 (2007-2008)
For our opening concert on October 6th we were fortunate in engaging internationally-known pianist Martin Roscoe. As expected, a familiar name ensured a larger-than-usual audience. Expectations were fulfilled in a recital which began with one of Beethoven's best-loved sonatas and ended with the munumental F minor sonata of Brahms. Between these large-scale items the smaller works of Scubert and Schumann made a fine contrast.
November 10th was initially planned as a clarinet and piano recital by Tomothy Orpen and Alastair Beatson whom we booked through the Countess of Munster Recital Scheme. The players revealed that they were due to play at the Wigmore Hall shortly after their visit to Burnley and that the planned Wigmore event also included cellist John Myerscough. Would we care to engage John as well so that they could play the same programme for us? Yes we would! And very enjoyable the evening was, even though it did include challenging works by Elliott Carter.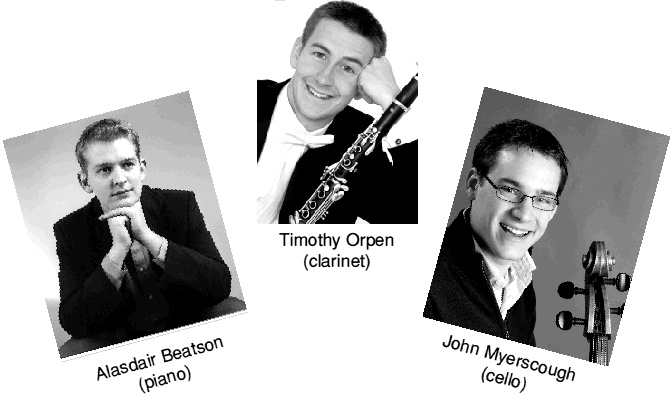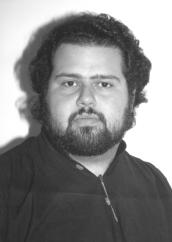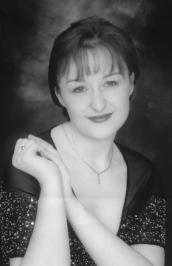 A few seasons have gone by without a singer on the programme, so the February 9th concert featuring tenor Roberto García López and pianist Joanna Porter made an agreeable change. This was the second visit by this husband and wife team and they proved as popular as ever in a programme which included music from Roberto's native Argentina.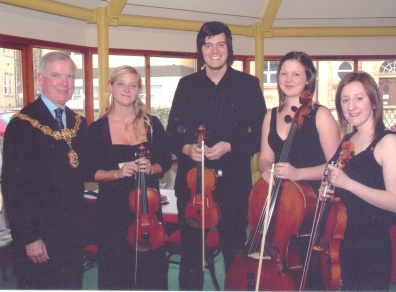 The final concert on April 26th was beset with preliminary difficulties. The Rocca String Quartet who were due to play for us had disbanded and we were forced to seek an alternative. Having found the Mather Quartet (offering a different programme to the one advertised) we thought our troubles were over, but then learned that the leader Lucy Mather had suffered a road accident and would be unable to play for several months. Fortunately the Quartet was able to continue with guest leader Eva Thorarinsdottir and the programme of quartets by Haydn, Shostakovich and Mendelssohn proved a great success.
Sat.15th October
Martin Roscoe (piano)
Beethoven
Sonata No.8 in C minor, Op.13 ("Pathétique")
Schubert
Two Impromptus, D899 Nos. 3 and 4
Schumann
Arabesque, Op.18
Schumann
Novelette in F# minor, Op.21 No.8
Brahms
Sonata in F minor, Op.5
Sat.10th November
Timothy Orpen (clarinet), Alastair Beatson (piano), John Myerscough (cello)
Mendelssohn
Variations Concertantes for cello and piano
Elliott Carter
Sonata for cello and piano
Elliott Carter
'Gra' for solo clarinet
John Ireland
Fantasy Sonata for clarinet
Martinu
Sonatina for clarinet and piano
Janacek
Pohádka for cello and piano
Brahms
Trio for clarinet, cello and piano, Op.114
Sat.9th February
Roberto García López (tenor), Joanna Porter (piano)
Beethoven
Adelaïde
Schubert
Impromptus in G flat, D899 and B flat, D935
Schubert
Der Wanderer, D744
Richard Strauss
Allerseelen, Op.10 and Cäcilie, Op.27
Ravel
Cinque Mélodies populaires grecques
Debussy
L'Isle joyeuse
Ginastera
Danzas Argentinas, op.2
C. L. Buchardo
Canción del carretero
Carlos Guastavino
Los días perdidios
Perez Freire
Ay, ay, ay!
Verdi
La donna é mobile (Rigoletto)
Tosti
Ideale
Puccini
E lucevan le stelle (Tosca)
Puccini
Nessun dorma (Turandot)
Sat.26th April
The Mather String Quartet
Haydn
String Quartet Op.76 No.3 ("The Emperor")
Shostakovich
String Quartet No.7 in F# minor, Op.108
Mendelssohn
String Quartet in A minor, Op.13
< season 11
season 13 >