< season 10
season 12 >
Programme of Concerts
Season 11 (2006-2007)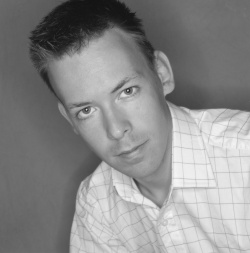 The season began with a recital by Martin Sturfalt (left) who has established himself as one of the most versatile and sought-after Swedish pianists of his generation. Born in Katrineholm in 1979 he started to play the piano at the age of four and started giving regular concerts at 11. Performing highlights in recent years have included solo and chamber music recitals in all major venues in Stockholm and around Sweden as well as London's Purcell Room, Royal Festival Hall and Wigmore Hall. In 2004/05 Martin appeared as a soloist with the Gävle, Helsingbord and Swedish Radio Symphony Orchestras in Sweden and the New London Sinfonia in the UK. He has appeared several times on Swedish and Nordic radio and TV.
Martin's recital featured both the familiar (Beethoven and Chopin) and the unfamiliar including the rarely-heard 2nd sonata by his compatriot Wilhelm Stenhammar.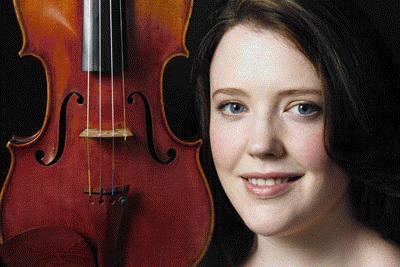 Welsh violinist Cerys Jones (right) was partnered by Japanese pianist Hiroaki Takenouchi (below) in the second concert of the season which featured three sonatas as different from each other as can be imagined.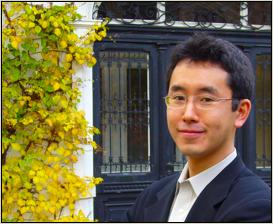 The February concert featured the delightful combination of flute and harp when Welsh harpist Eira Lynn Jones appeared along with flautist David Sumbler. A foggy evening resulted in a somewhat smaller audience than usual but everyone present enjoyed the programme enormously even though it consisted of mainly unfamiliar music. The items by Bernard Andrès and William Alwyn were particularly beautiful and the intimate surroundings of the small, modern church were ideally suited to this event.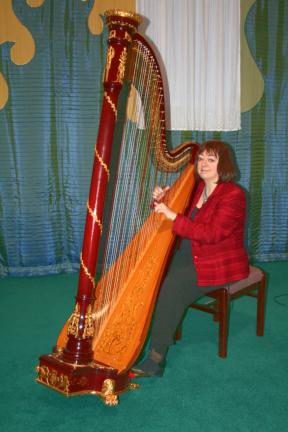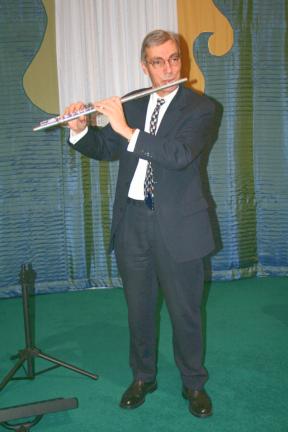 Sat.14th October
Martin Sturfalt (piano)
Beethoven
Sonata No.8 in C minor, Op.13 ("Pathétique")
Stenhammar
Sonata No.2 in A flat minor, Op.12
Chopin
Selection of Waltzes
Joachin Nin
Cadena de Valses
Ravel
La Valse
Sat.18th November
Cerys Jones (violin) and Hiroaki Takenouchi (piano)
Beethoven
Violin Sonata No.5 in F major, Op.24 ("Spring")
Ravel
Violin Sonata in G major
Richard Strauss
Violin Sonata in E flat major, Op.18
Sat.3rd February
The Aeolian Duo (Eira Lynn Jones, harp & David Sumbler, flute)
John Rutter
Suite Antique
Bernard Andrès
Algues
Mozart
Theme and Variations
William Alwyn
Naiades
Jacques Ibert
Entr'acte
Alan Hovhaness
The Garden of Adonis
Rossini
Andante
Debussy
Claire de Lune (harp solo)
Josef Molnar
Phantasy on Japanese Folk Songs
Sat.28th April
The Navarra String Quartet
Haydn
Quartet in G major, Op.76, No.1
Beethoven
Quartet No.11 in F minor, Op.95 ("Serioso")
Shostakovich
Quartet No.3
Please note that the February 3rd concert will take place at
Christ Church,
Carr Road, Nelson.
The other three are in St. Peter's Church, Church Street, Burnley.
All concerts start at 7.30 p.m.
The Society reserves the right to alter the published programme without notice.
< season 10