< Page 5
Page 7 >
Photo Album
The musicians are, naturally, the main focus of attention but we'd also like to introduce some of the members of the Society who work "behind the scenes" to keep things running smoothly and without whose efforts there would be no Music Society. Most of the people who keep the wheels turning are somewhere in the picture below.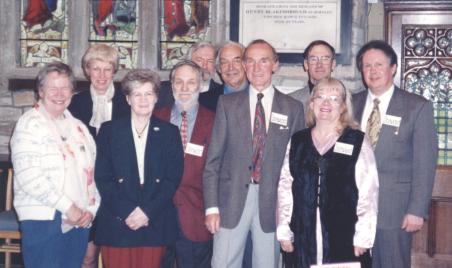 Attention has already been drawn to two of the society's officers in the photograph of the Landale Trio. Here they are again. Eric Tallett (left) has retired as chairman and the post is now held by Derek Haslam (right) who also does all the "computerish" things such as printing the posters and programmes and maintaining this website. Fred Penney (centre) is still our secretary.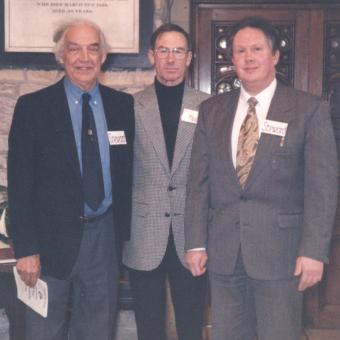 On concert evenings several people have jobs "on the door" to check membership cards and sell tickets to non-members. This usually involves our treasurer, John Singleton (below, left) and Eric and Sandra Dawes (centre). And not all of us are merely listeners - David Kilpatrick (right) is a stringed instrument maker (I believe "luthier" is the technical term, although very few make lutes nowadays) and is seen here with some of his special tools and a recently-made violin.
During the interval everyone enjoys a cup of tea or coffee and a biscuit or two. Sandra Dawes, Judith Spencer and Frances Singleton look to have things well organized her. Someone, of course, has to wash up before the second half gets underway and the job on this occasion seems to have fallen on Fred and Eric.
< Page 5
Page 7 >