< season 8
season 10 >
Programme of Concerts
Season 9 (2004-2005)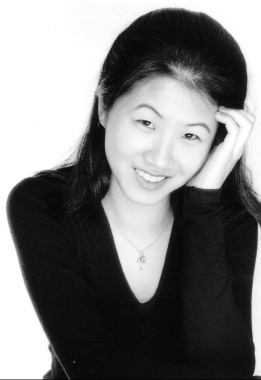 Saturday September 25th, 2004
We are pleased to welcome the young Canadian pianist Grace Huang (right) to Burnley to give the opening recital of the season. Some members of our committee heard her play at the Royal Northern College of Music last year and were most impressed.
Grace, who began to play the piano at the age of three, studied for 10 years at the Vancouver Academy of Music. Funded by an International Scholarship from the Associated Boards of the Royal Schools of Music, she then went on to study with Martin Roscoe at the Royal Academy, graduating with first class honours. She has since performed in Great Britain, France, Germany, Italy, Chile, Taiwan and in her native Canada.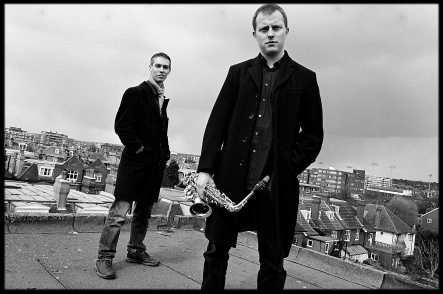 Saturday November 27th, 2004
John Barker (saxophone) and Tim Sidford (piano) are our guests for the second concert. Their duo partnership started in 2002 at the Royal College of Music and they recently made their Purcell Room debut to outstanding critical acclaim. The classical repertoire for the saxophone is not large and much of the music performed by saxophonists consists of transciptions of works originally written for other instruments. Such is the Bach sonata and Debussy's "Syrinx" which feature in this programme. Two piano solos (by Debussy and Liszt) are also included, but the remaining works were actually written for saxophone and piano duo.
Sat.25th September
Grace Huang (piano)
Haydn
Sonata in E flat major, Hob.XVI/52
Liszt
Ballade No.2
Chopin
Ballade No.3
Ravel
Miroirs
Ginastera
Danzas Argentinas
Sat.27th November
John Barker (saxophone) & Timothy Sidford (piano)
J. S. Bach
Flute Sonata No.6 (transcribed M. Mule)
Florent Schmitt
Légende
Claude Debussy
Syrinx (transcribed Londeix)
Claude Debussy
Reflets dans l'eau
Roger Boutry
Divertimento
Paul Creston
Sonata
Nigel Wood
Cries of the Stentor
Mark-Anthony Turnage
Two Memorials
Franz Liszt
Concert Study in D flat ("Un Sospiro")
Jacques Ibert
Concertino da Camera
Sat.26th February
Blake Fischer (tenor) & Martyn Parkes (piano)
Schumann
Dichterliebe
Finzi
O Fair to See
Vaughan Williams
On Wenlock Edge
Sat.30th April
The Rivoli String Quartet
Haydn
Quartet in F minor, Op.20 No.5
Dvorak
Quartet in F major, Op.96 ("American")
Debussy
Quartet in G minor, Op.10
< season 8
season 10 >